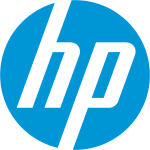 HP:
From its origins in a Palo Alto garage to its current position as one of the world's leading technology companies, HP has grown and evolved significantly since its founding in 1939. HP has developed and provided a wide variety of hardware components as well as software and related services to consumers, small- and medium-sized businesses and large enterprises, including customers in the government, health and education sectors. HP's vision is to create technology that makes life better for everyone, everywhere — every person, every organization, and every community around the globe.

Northrop Grumman:
Northrop Grumman is a leading global security company providing innovative systems, products and solutions in autonomous systems, cyber, C4ISR, strike, and logistics and modernization to government and commercial customers worldwide.
Northrop Grumman's mission is to be at the forefront of technology and innovation, delivering superior capability in tandem with maximized cost efficiencies. The security solutions they provide help secure freedoms for our nation as well as those of our allies. Squarely meeting their obligations, fiscally and technologically, isn't just a business goal, but a moral imperative. To that end, as they evolve as a company, the responsibility they feel for our country and the citizens and troops they help support grows with them.

Qualcomm:
Qualcomm is an American multinational semiconductor and telecommunications equipment company that designs and markets wireless telecommunications products and services. It derives most of its revenue from chip-making and the bulk of its profit from patent licensing businesses. Qualcomm headquarters is located in San Diego, California, but they have 224 worldwide locations. The parent company is Qualcomm Incorporated (Qualcomm), which includes the Qualcomm Technology Licensing Division (QTL). Qualcomm's wholly owned subsidiary, Qualcomm Technologies, Inc. (QTI), operates substantially all of Qualcomm's R&D activities, as well as its product and services businesses, including its semiconductor business, Qualcomm CDMA Technologies.
"Billions, maybe trillions of times a day…That's how often people around the world touch something made better by Qualcomm. It could be the smartphone in your pocket, the tablet on your coffee table, that wireless modem in your briefcase… it could even be that navigation system in your car or that action camera strapped to your chest. Who is Qualcomm, and what do we do? We are engineers, scientists and business strategists. We are from many different countries and speak many different languages. We come from diverse cultures and have unique perspectives. Together, we focus on a single goal—invent mobile technology breakthroughs."

Sony:
Sony is a Japanese multinational conglomerate corporation headquartered in Kōnan, Minato, Tokyo. Its diversified business includes consumer and professional electronics, gaming, entertainment and financial services. The company owns the largest music entertainment business in the world and is one of the leading manufacturers of electronic products for the consumer and professional markets, and a leading player in the film and television industry. Sony was ranked 97th on the 2018 Fortune Global 500 list. Sony's mission is to be a company that inspires and fulfills your curiosity. Their unlimited passion for technology, content and services, and relentless pursuit of innovation, drives them to deliver
ground-breaking new excitement and entertainment in ways that only Sony can.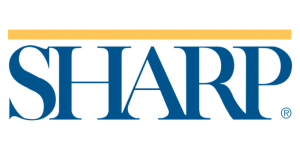 Sharp:
Sharp HealthCare is a not-for-profit integrated regional healthcare delivery system located in San Diego. Sharp includes four acute-care hospitals, three specialty hospitals, three affiliated medical groups, and a health plan. Sharp has approximately 2,600 physicians and more than 18,000 employees.
Sharp's mission is to improve the health of those we serve with a commitment to excellence in all that they do. Their goal is to offer quality care and services that set community standards, exceed patients' expectations and are provided in a caring, convenient, cost-effective and accessible manner.

UTC Aerospace Systems:
UTC Aerospace Systems (UTAS) is one of the world's largest suppliers of aerospace and defense products, headquartered in Charlotte, North Carolina. The company was formed in August 2012 when parent United Technologies Corporation merged their existing subsidiary Hamilton Sundstrand with the newly-acquired Goodrich Corporation. UTC Aerospace Systems are engaged in designing, manufacturing and servicing systems and components for commercial, regional, business and military aircraft, helicopters and other platforms.
The UTC Aerospace Systems leadership team is committed to our mission to provide customers with innovative aerospace technologies and integrated systems that advance the performance, safety and efficiency of commercial aviation, global defense and space exploration.
2018
SILVER
Level Sponsors
2018
BRONZE
Level Sponsors