The National Society of Black Engineers (NSBE) is a 501(c)(3) non-profit association that is owned and
managed by its members and is one of the largest organizations in the U.S. centered on improving the
recruitment and retention of African-American engineering students.
Founded in 1975 at Purdue University, NSBE strives to increase the number of minority students studying
engineering at both the undergraduate and graduate levels by stimulating and developing student interest
in the various engineering disciplines. NSBE also encourages members to seek advanced degrees in engineering or related fields and to obtain professional engineering registrations and do so by promoting public awareness of engineering and the opportunities for Blacks and other minorities in those professions.
NSBE's mission is:
"To increase the number of culturally responsible Black engineers who excel academically, succeed professionally, and positively impact the community".
Learn more about NSBE at the National NSBE website.
---
NSBE SDSU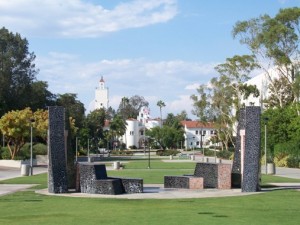 NSBE San Diego State University is committed to perpetuating the mission statement. At SDSU we go to great strides to encourage all of our members to achieve academic excellence. We also create recreational activities such as fundraising, bonfires, gatherings and alike to help build family and camaraderie between the members. We also give back to our community by tutoring K-12 students at local churches and schools.
While we may be the NSBE SDSU chapter, that does not mean we operate solely within SDSU. We bond with other local NSBE chapters at colleges such as UCSD and USD because we are One NSBE. By working with our fellow chapters and our NSBE alumni members (NSBE San Diego Professionals) we create a strong family here in the NSBE organization.