Qualcomm:
Qualcomm is an American multinational semiconductor and telecommunications equipment company that designs and markets wireless telecommunications products and services. It derives most of its revenue from chip-making and the bulk of its profit from patent licensing businesses. Qualcomm headquarters is located in San Diego, California, but they have 224 worldwide locations. The parent company is Qualcomm Incorporated (Qualcomm), which includes the Qualcomm Technology Licensing Division (QTL). Qualcomm's wholly owned subsidiary, Qualcomm Technologies, Inc. (QTI), operates substantially all of Qualcomm's R&D activities, as well as its product and services businesses, including its semiconductor business, Qualcomm CDMA Technologies.
"Billions, maybe trillions of times a day…That's how often people around the world touch something made better by Qualcomm. It could be the smartphone in your pocket, the tablet on your coffee table, that wireless modem in your briefcase… it could even be that navigation system in your car or that action camera strapped to your chest. Who is Qualcomm, and what do we do? We are engineers, scientists and business strategists. We are from many different countries and speak many different languages. We come from diverse cultures and have unique perspectives. Together, we focus on a single goal—invent mobile technology breakthroughs."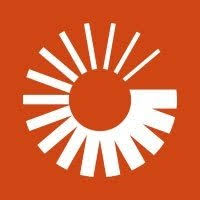 Collins Aerospace, a unit of Raytheon Technologies Corp. (NYSE: RTX), is a leader in technologically advanced and intelligent solutions for the global aerospace and defense industry. Created in 2018 by fusing the companies UTC Aerospace Systems and Rockwell Collins, Collins Aerospace mission has always been to redefine how the world sees aerospace. Collins Aerospace has the capabilities, comprehensive portfolio, and expertise to solve customers' toughest challenges and to meet the demands of a rapidly evolving global market. 

Dexcom:
Dexcom, Inc. empowers people to take control of diabetes through innovative continuous glucose monitoring (CGM) systems. Created in 1999 and headquartered in San Diego, California, Dexcom has emerged as a leader of diabetes care technology. By listening to the needs of users, caregivers, and providers, Dexcom simplifies and improves diabetes management around the world.
2020
SILVER
Level Sponsors
2020
BRONZE
Level Sponsors